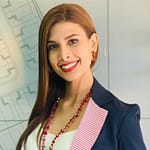 How Can We Help?
+34 637089247
Mail: cafadmin@reneh9.sg-host.com/caf-corporation
About Ad-hoc Parallel Check Estimation Services
Ad hoc signifies a solution for a specific purpose, problem, or task rather than a generalized solution adaptable to collateral instances. Ad hoc estimation teams, requested by companies as support are created frequently for a specific task or project.
CAPEX (Capital Expenditure Cost Estimation)

For Class V; IV; III (AACE) Estimations

OPEX (Operating Cost Estimation)

ABEX/DECOMEX (Decommissioning Estimates)
The objective is to provide another cost estimating data point to compare against the EPC contractor. In such cases, it is normally desired for the parallel check estimate to be completed in advance of the owner receiving the final FEED package estimate from the contractor. That way, a review of the parallel check estimate can be conducted with the owner, providing independent third-party perspectives. Often times, a comparative analysis is developed by CAF-CORPORATION using both the EPC's and CAF-CORPORATION' estimate to identify and highlight the gaps.
The Capex is an engineering product process that begins when individuals, usually department or regional heads, identify the need for a capital asset. They create an engineering proposal with asset type, estimated ROI, useful life of the asset, and more. They submit it to the leadership teams or the finance heads for review and approval. A review of the parallel check estimate should be conducted with the owner, providing independent third-party perspectives. The Capex priorities reflected in the budget thus reflect the strategically aligned intent of the organization and needs to be carefully monitored and controlled. Indeed, capital expenditure variances to the approved budget are very carefully monitored by the most senior executive officers and directors.
We have extensive experience preparing CAPEX estimation, which covers a broad scope from; Order of Magnitude estimates using very 'high-level' data, through to Detailed Estimates supported by CAF-CAPEX Cost Estimating Database.
We use Activity Based Cost (ABC) modelling for OPEX estimation for fundamental design and operating decisions. The ABC identifies, quantifies and analyses project activities and resources with detailed accuracy, transparency and visibility. It enables to understand the cost and value drivers for the operating expenditures. The process (represented in the picture below), is based on the principle that products come from activities and the activities consume resources.
CAF-CAPEX Cost Estimating Database
We have experience in preparing decommissioning estimates (ABEX/DECOMEX) for both onshore and offshore installations around the world.
We prepare decommissioning estimates  using our proprietary estimating model based on cost benchmarking data analysis, originally developed from actual project data and regularly updated and optimized sing a know-how method to reflect current market conditions and the latest decommissioning practices.