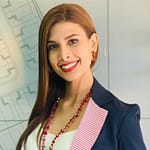 How Can We Help?
+34 637089247
Mail: cafadmin@reneh9.sg-host.com/caf-corporation
About Project Cost Benchmarking
A practical way to set realistic cost and schedule targets for your next industrial projects is to compare actual project and process equipment costs with project completion information. Thanks to our method of collecting and analysing data from industrial projects and equipment families in collaboration with our customers, we have a comprehensive database of costs, durations and technical parameters of completed projects.
✔  Renewable Energy / Oil & Gas Offshore/Onshore Project Cost Benchmarking
✔ Cost Estimating Benchmarking Guides & Procedures
We do cost benchmark  for project on a range of unique cost, schedule, technical and project complexity metrics.
Data Analytics & Cost Benchmarking Services
Data analytics and Cost Benchmarking are the often complex process of examining big data to uncover information — such as hidden patterns, correlations, market trends and customer preferences — that can help organizations make informed business decisions. On a broad scale, data analytics technologies and techniques give organizations a way to analyze data sets and gather new information. Business intelligence (BI) queries answer basic questions about business operations and performance. Big data analytics is a form of advanced analytics, which involve complex applications with elements such as predictive models, statistical algorithms and what-if analysis powered by analytics systems.